TRAINING 21st CENTURY
PROFESSIONAL MISSIONARIES
A 4-year college dedicated to training entrepreneurial ministry leaders, domestically and internationally.
Hartland College 40th Anniversary
Strong endorsement and gratitude are expressed to Hartland College for upholding the Bible and the mission of God's remnant church.
Watch Videos
Do you want to be trained professionally without worldly influences?
Are you worried about college academics being too theoretical?
Do you want to find
your life calling?
Are you anxious about
leaving your family
environment?
Are you worried about high tuition costs and debt?

If any of these apply to you, we have good news.

Hartland College is committed to training 21st Century professional missionaries with solid academics, a biblical foundation, and a practical educational approach. All of this in a warm family setting, a spiritual environment, and more affordable than you would expect.

Click on the icons to see more
Students are taught the fundamentals of developing a business and marketing plan and are encouraged to develop a feasible revenue generating project aligned with their talents and a work education station at Hartland. Through a combination of efforts that include canvassing, students may graduate debt free.

Greg Morikone started at 3ABN in 1999 as an intern. Having worked in many capacities, he understands the intricacies of broadcasting, publishing, and online media. He has held various positions at 3ABN over the years, including call center manager, production manager, general vice president, and 3ABN board member.
Jill Morikone is the author of HeartLift: Experiencing God's Freedom and host of 3ABN Today with her husband, Greg Morikone. She is a regular on the 3ABN Sabbath School Panel and a columnist for Adventist Review magazine. She is passionate about sharing God's Word at women's conferences and churches across North America.
He has been working in the Health Ministry since 1989, which involved pioneering, consulting, and training. He has since started Aenon Health Care (1999), Health and Bible Training Program (1999), Loud Voice Media ( 2006), COI – City Vegan Restaurant (2015) and has helped in the starting of health work in other countries.

Choose the Program That's Right for You


Who are some Hartland professors?
Adjunct Faculty in
Religion Department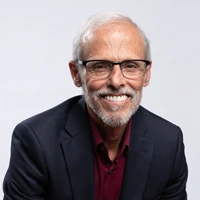 Adjunct Faculty in
Religion Department
Adjunct Faculty in
Religion Department
Adjunct Faculty in
Religion Department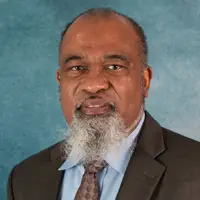 Christian Education
Department Chair
Not Sure Yet? Apply For Scholarship Options
Want to receive exclusive resources, podcasts, and behind-the-scenes content?
How is Hartland's relationship with the church?